NSN History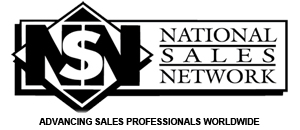 National Sales Network (NSN) was founded by a group of African-American Sales and Sales Management professionals in Newark, New Jersey, June 1992. The initial purpose and objective was to develop a national organization that could meet the needs of the African-American Sales and Sales Management professional.
It is important to note, that although, there were industry specific African American organizations throughout the country, there was no national organization dedicated to the profession of sales for African Americans. The founders of National Sales Network were determined to establish a national organization that could serve the professional needs of the African-American sales professionals, regardless of industry, location or job level.
Since the inception of NSN in June 1992, the organization has experienced explosive growth. A total of 16 chapters have been established in Atlanta, Chicago, Dallas, Detroit, Houston, NY/NJ, Los Angeles, Memphis, St. Louis, Philadelphia, Phoenix, Washington DC, Charlotte, Austin, Nashville and Orlando. In September of 1996 the organization conducted its first national conference in Somerset, NJ. Since that time conferences have been conducted in: Chicago 1997, Philadelphia 1998, Washington DC 1999, Atlanta 2000, Houston 2002, Detroit 2003, Dallas 2004, Chicago 2005, Atlanta 2006, Washington DC 2007, Atlanta 2009, Orlando 2010 and Houston 2011.
Conference attendance has grown significantly over the years and the NSN conference has become the premier event of the year for African-American sales professionals to attend. The conference has featured such speakers as George Fraser, Susan Taylor, Les Brown, Tony Brown, Bruce Gordon, Dennis Kimbro, Ed Gordon, Dr. Randal Pinkett, Keith Clinkscales, Cathy Hughes, Dr. Julianne Malveaux and Emmitt Smith. The conference career fair has grown to include over 40 companies that have provided major career opportunities for NSN members.
In summary, NSN was formed to fill the void created by the l ack of a professional organization designed specifically for the African-American Sales and Sales Management professional. The original purpose of the organization was and still is to enhance the skill development of Sales and Sales Management professionals while providing a forum for networking within the sales profession.