Welcome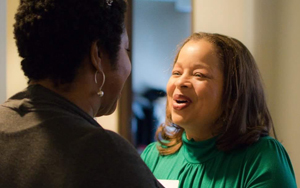 Welcome to National Sales Network Chicago Chapter
NSN Chicago has a full calendar of events scheduled for 2017 that will empower and inspire you in your personal and professional development. As president,  I ask you to challenge yourself like never before. We've all heard the definition of insanity- to do the same thing and expect a different outcome. Lets end the insanity of complacency, let's move beyond the strong holds of mediocrity and lets break out of the molds of the past. Let's do something different to make 2017 your best year ever.
Make 2017 your year of Purpose, Passion and Power!

1st  - Join or renew your NSN membership TODAY
2nd - Let your voice be heard~become an ACTIVE member by joining a committee, helping with a program, introducing a co-worker, friend or family member to NSN
Let the power of NSN become part of your plan for personal and professional development.
Kind Regards,
NSN Chicago